Want to change things for the better? Join us.

GatherIQ™ is a crowdsourcing community of volunteers who aren't afraid to dig into some data. And offer a fresh perspective that can turn the world's most challenging social issues into solvable puzzles. Our app brings together the power of SAS® software, the talents of everyday problem-solvers and the life-saving causes of nonprofits around the world. You don't need to be a data scientist. Or spend hours of your time. Just get involved.
Current Partners and Projects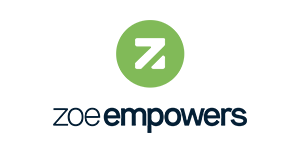 Many people living at the epicenters of biodiversity lack access to the educational opportunities that could shape them into future conservation leaders. The goal of our current project is to help the World Wildlife Fund (WWF) narrow the learning gap that exists by building a robust global database of institutions offering conservation-related programs near and far, ranging from marine biology and climate science to riparian ecology and wildlife conservation.
The International Organization for Migration (IOM) collects extensive data tracking migrant fatalities during travel. The goal of our current project with IOM is to help them interpret all that data on travel patterns so they can focus on understanding the hardships migrants face, reducing the risks of migration and shaping policies that provide more humane outcomes.
SAS welcomes suggestions from the community for future GatherIQ projects.
If you're a nonprofit interested in collaborating with SAS to use data for good, contact us at gatheriq@sas.com.
Spread the word about our crowdsourcing projects using #GatherIQ.
GatherIQ™ is provided by SAS.
Inspired ideas, fast answers and endless potential. Experience Your New Possible.™